Disclaimer: This was supposed to be a report on what we've done in the past week by Megan but it had to edited and certified quality. That's where the rest of the team comes in. And there's some stuff in there to make reading thins less painful. (There's around 1300 words)
Hey guys so it been a while since we last posted. Now I'd like to present to you the stats for this week. (Yes, this blog post is all about stats.)
This week has been a great week. So basically this week,we have more likes now and we are behind time on our animation.
Now the in depth part. Skip this part if you'd like to, I don't mind.
So. Part 1. Social Media.
So about our likes, they've increase by about 200%! So far, at the time this post was written, we have 105 likes. Woohooo. And I've taken a pic so we can all enjoy staring at our 105 likes, or at least the number 105.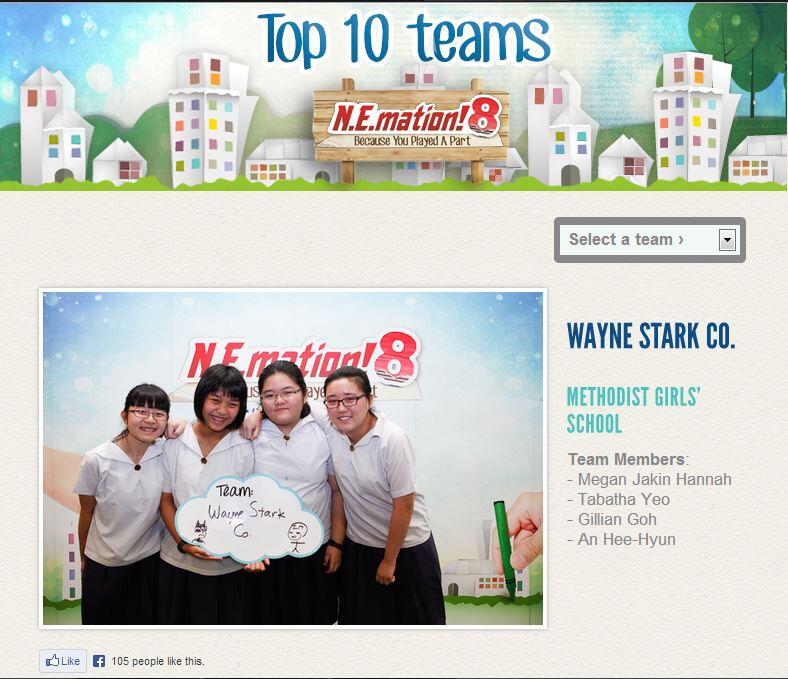 (btw it's about ⅔% of the moment for you to enjoy. Yes, it's ⅔% of the moment for you, but at least 1-2% of the moment for each person of the team and 5-7% of the moment for our dear parents who did a lot of the heavy lifting. If this sounds familiar, I paraphrased a part of it from a movie. And yes its a lot of numbers.)
We are celebrating this 105 likes because at the start of this week it was a mere small insignificant number that I can't even remember now. And even earlier before that (somewhere in October), we had about 8 likes.
As for our twitter, we are at 14 followers. This is a small insignificant number. You threaten my world with this low number of followers. You hold back a force you can't hope to control. You talk about following us and you then you don't cause it's fun. You have made me very desperate and you might not be glad that you did. (btw yes, this was paraphrased/adapted/whatever from Nick Fury in the Avengers.)
Conclusion for Part 1.
In the end of this part, we would like to encourage you to like us (nemation.sg/facebook/ne8top10/team10/) and follow us ( twitter.com/waynestarkco_ ).
(btw this next quote is just for fun but do enjoy it.)
I don't know who you are. I don't know what you want. If you are looking for ransom, I can tell you I don't have money. But what I do have are a very particular set of skills; skills I have acquired over a very long career. Skills that make me a nightmare for people like you. If you follow and like us now, that'll be the end of it. I will not look for you, I will not pursue you. But if you don't, I will look for you, I will find you, and I will kill you. (and its from Taken)
(Gill: But really, thank you all SO SO SO MUCH for the support! Breaking the 100 likes mark on our page is really encouraging so thank you.)
(Tab: Yup! Thanks a lot!:D)
Next up, Part 2. Production Period Stuff.
For the past week, production at the Wayne Stark Co NEmation production period tent has been "great". (Gill cries somewhere in the distance over the fact her software has been crashing non-stop.)
Although there are a few bugs and crashes happening to everyone, we're making do.
Section 1 of Part 2.The Environment
The tent.
Our tent has so far been great, kept clean and nicely decorated (Gill: yays we have stars) (Tab: Don't forget my printouts/'posters'(can they be called posters?). We have not drunk (or eaten) anything other than plain (boring) water within the tent premises (Gill: cough explain the oreos in the trash then cough).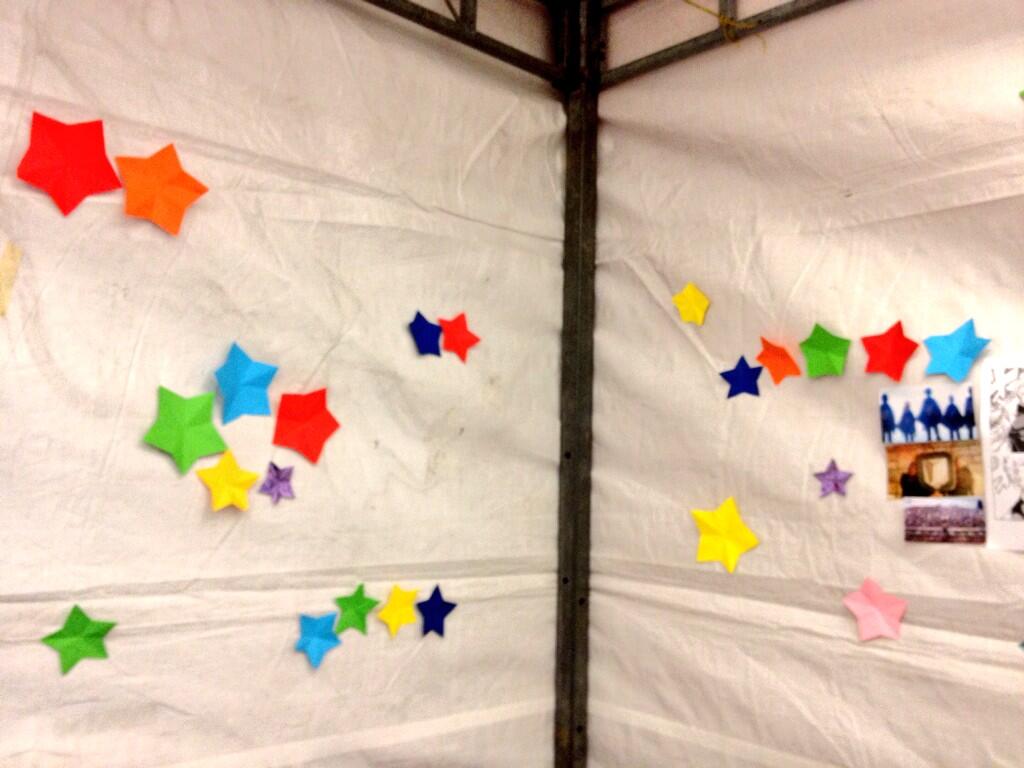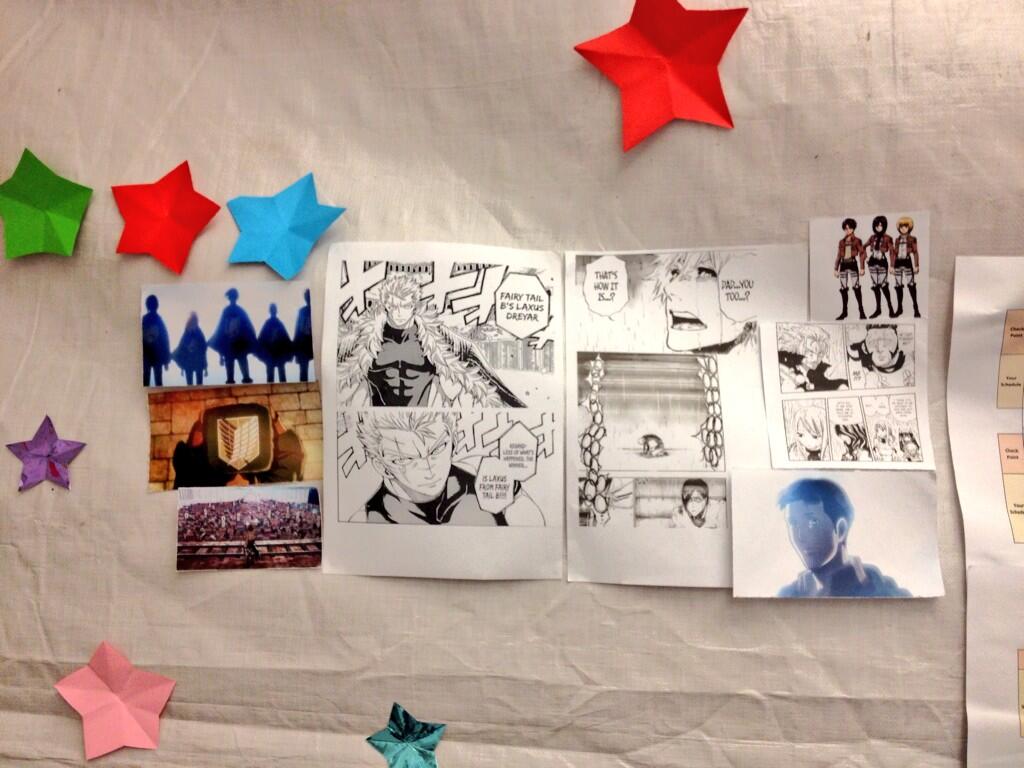 The Neighbours.
We have some neighbours; they like to scream about strange stuff like [Free!] and lots of other stuff that Tab likes to cry about.
(Gill: Everyone is super nice)
(Tab: Yup yup)
The Pantry.
There is a FUBAR (Fridge Unit Bearing Awesome Refreshments) There's milo and green tea packets as well as a lot of other food. It's a great place to have the milo parties our group has once in a while to relax. (now I feel like I'm writing a review for an apartment)
Section 2 of Part 2
The Equipment.
The Equipment has been great other than the fact that Toon Boom has crashed at least 7 times on us (Tab: quote from Jee: "I see why they call it Toon Boom now.") This has caused Gill to lose an entire day's worth of work and has also led us to believe that the universe hates her.
(Gills cries in the distance over her stupid walk-cycle)
(wow i'm on my third page already)
Part 3. What we've been doing.
We've been doing quite well but for the equipment errors that we've faced; we've had to stay back until 9pm for about 3 days so far to try and catch up with our work schedule. Our instructor, Miss Yan Ting (who is really nice) (Gill: I feel like we don't mention her enough) has been staying back with us. Buttttt unfortunately we haven't caught up yet and thus are still pegging and drawing/tracing and testing stuff- meaning we haven't even started on proper animation yet.
With that said, I guess I should explain how we're actually going to animate our clip. We're using 2D animation, but instead of frame-by-frame animation, where you have to draw and colour each frame and then put them together, we only have to draw out character in different segments and move those segments to make the character move.
So cause we're behind schedule, we'll be staying late for a couple more days and maybe even go back on Saturday. (I find that we're working a lot longer than the average desk job worker.)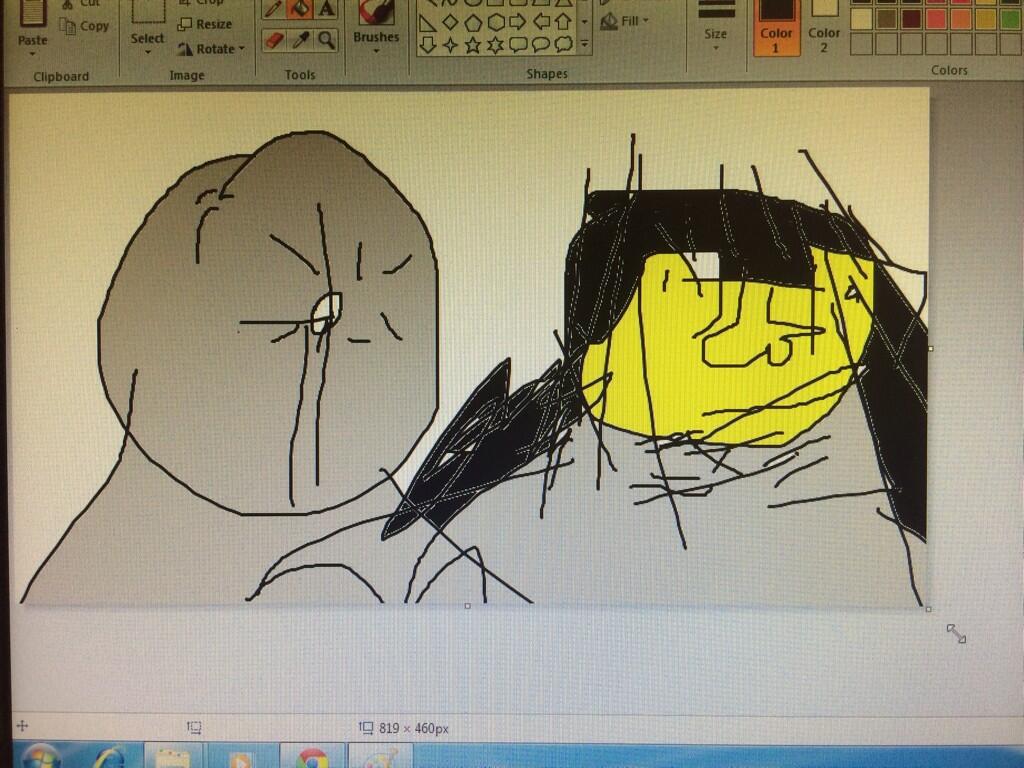 some art for you to enjoy
Conclusion for Part 3.
In simple words we're wayyyy behind time.
Part 4. Open House Day.
The NEmation people are going to have an Open House for all our school leader-y people and families to come and see our pain and suffering- yay!
I'm really excited for Open House Day. We've sent invitations to our Principal Mrs Ong, VPs and Teachers of our CCA but unfortunately, they're unable to go because of a meeting so there's that. Not the best possible outcome, but it's okay we're still going to work hard no matter what.
(On a sidenote, our school teachers haven't been giving us much support throughout the entire competition. From the one-week selection process till now, we've hardly, actually scratch that, we've heard nothing from them, so yeah that's kind of disheartening…BUT we shall carry on and all that good stuff and who knows, maybe we'll be good enough to win with all your support?)
So this is the report for week one of production. Hope you enjoyed, or at least did not die reading; because I took more than an hour to write it and it has been deemed quality (by The Team).
Like us on Facebook and Follow us on Twitter.
Facebook: nemation.sg/facebook/ne8top10/team10/
Twitter: twitter.com/waynestarkco_
Thanks for reading this. And until next time, this is the Avengers signing off (hahaha)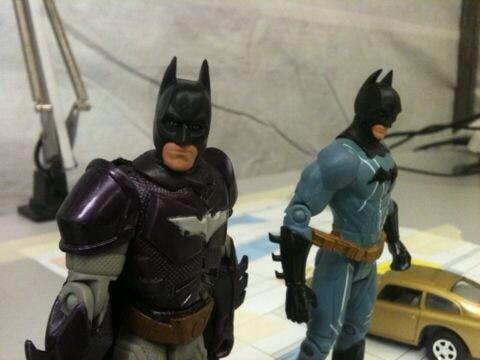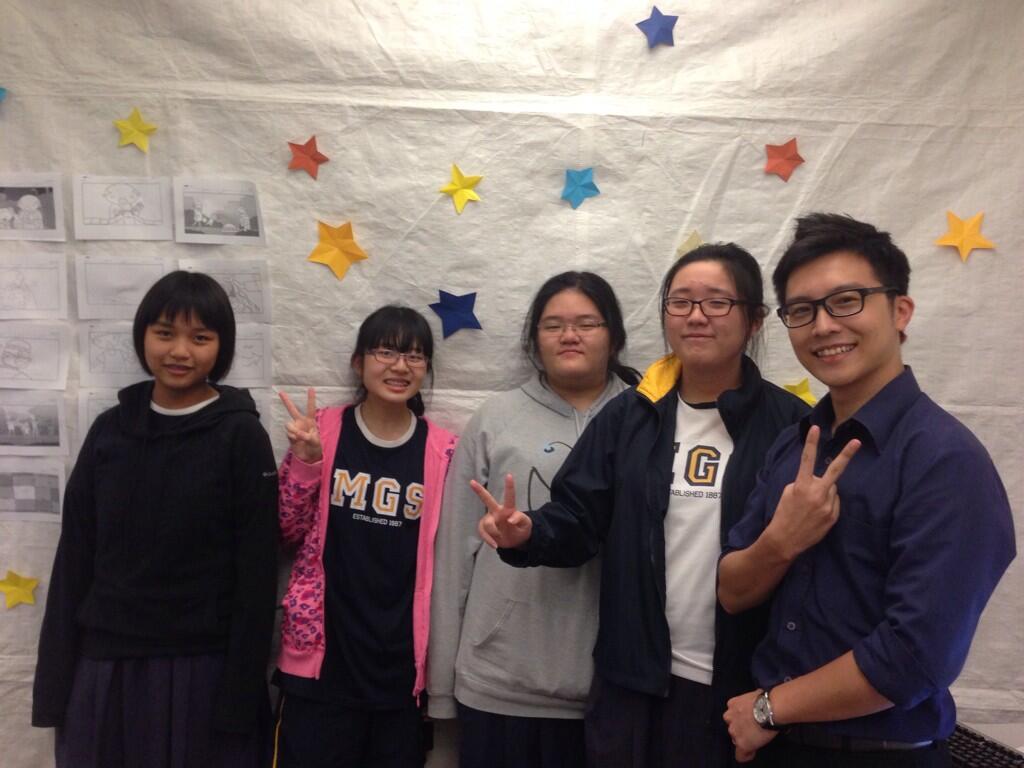 Pictures from our dear mascots. And ambassador
Update from Gill: I just looked at our page. Holy- I mean oh wow, I mean really wow, 137 of you have liked it. Where'd you all come from?? ? ? ?? ? Regardless, I really have to thank all of you for all the support and stuff, like really. So thank you, thank you, thank you and hopefully with support like this, we'll be able to win this thing yea.
Tab: But don't forget to follow us on twitter too okay?