thursday was a sad and tiring day. it was probably one of the most flat days where nothing really exciting happened although nothing really bad happened. and becos all of us were so tired, we delayed our blog post gomenasai desu (so sorry)!
so for this extra blog post (to make up for it), we thought we would bring in the small event at the end of the day to play (which is none other than "The Making Of" blogger's event) and take the chance to share more about our animation's making and story! 🙂
SO, thursday evening, from around 7pm-9pm, bloggers came round to NEmation production set to check out the Top 10! Teams' work, progress and the final animation's sneak peek! although in this blog post we can't give much away, we could also give a sneak peek! 😀
becos grace had to get home by 8pm so she couldn't stay long enough until the bloggers came round (sozsoz) but meanwhile, tricia, tong and sheryl welcomed the bloggers and brought them thru our storyboard!
basically, our group's animation is based off a song. it is an original song, both the composition of tune and lyrics written by us. we even recorded the song ourselves in order to make it our own!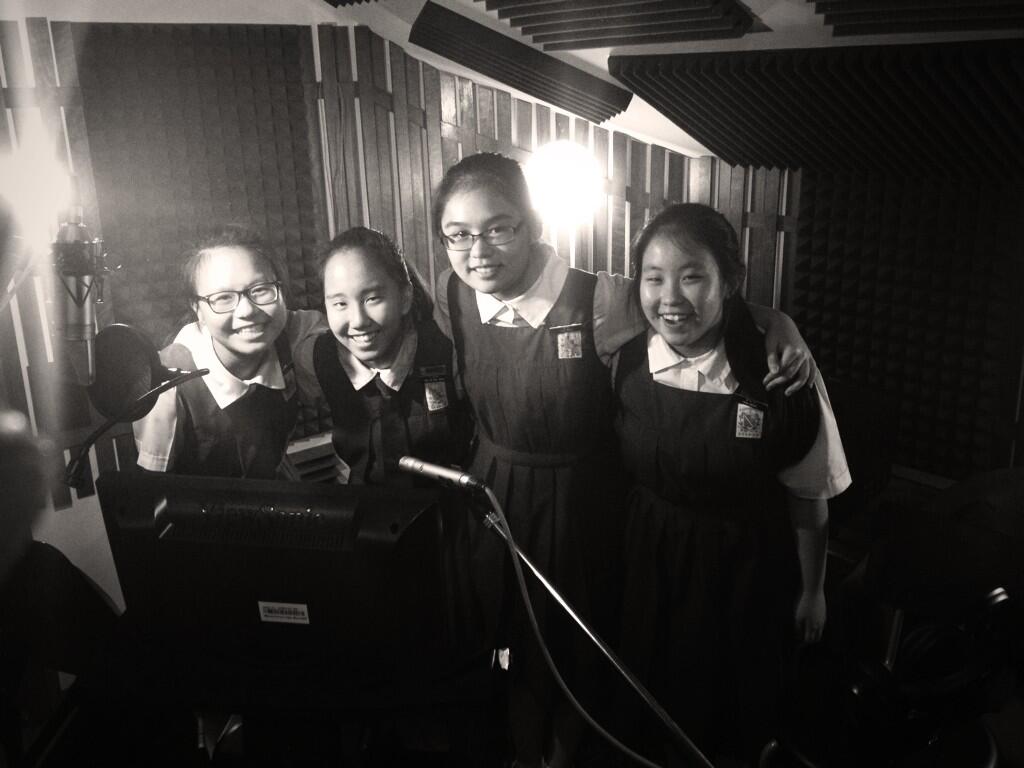 the song is based off the theme of NEmation 8! "Because You Played A Part" this year. thus, we came up with our story plot by correlating it to the lyrics written in the song to make it more meaningful!
there's only so much we can give away but you would all get to see it when it's being screened in early 2014!
but you can start supporting us now tho! ;);)
LIKE US ON FACEBOOK
FOLLOW US ON TWITTER or INSTAGRAM
HASHTAG #NE8C01 ((vigorously))
AND NEW ONE you can start SUSCRIBING TO US on YOUTUBE!!!
videos are gonna be uploaded soon!! 😀
here's a paca, there's a paca, paca paca duck! 🙂
PS: sorry this one's much shorter! 😛 but look forward to the next one! more exciting news to be updated!!! xD