HELLO MY BELOVED READERS!
As you all may know (or may not.. heh), the voting period is going to end in a few more days which also means that our journey as dinos is going to end very soon. I know that we've been not as active as the rest of the teams. The team and I are truly sorry about that since we kinda got caught up with our own lives in school.
Anyways, I'll be posting blogs until the last day of voting (which is on Sunday) about our experiences throughout this whole amazing journey in N.E.mation11! but before that let me just share about the Downtown Picnic!
* We want to thank all our teachers, friends and families who came down to support us during the event. Love you guys! 🙂 *
The Downtown Picnic was a blast as everyone was able to enjoy free food, free live performances, some games, meet DJs and also not forgetting… meeting special guest, Night Owl Cinematics! – they were awesome and I still can't believe Ryan was an ex-kentridgean?!
There were also some lucky draws and all the teams were able to share more about their clips. Honestly, nothing could be scarier than talking with a mic on stage, in front of an audience but I guess I'm getting used to it. My team and I didn't have much preparation beforehand but manage to put the booth together using our creativity.
Moving on to the event we recently had…. Team Promo in School. We were very honoured to have Mr Nova and Ms Hazel to be our guest speakers for one of our assembly talks. During Assembly, they shared with the school about animation and how N.E.mation! came about. It was nice to see some of our schoolmates learning how to create a simple animated clip of a bouncing ball using just plasticine, for the ball, some paper for the background, and an iphone as a camera. To get our school to support us, we shared our experiences and showed a montage of our journey in N.E.mation! – credits to Farihah for editing the 'cringe' worthy video, haha.
Stay tuned for the next blog where I'll be sharing our journey from Top 100 to Top 20! (Hint: Storyboarding & Pitching)
VOTE! VOTE! VOTE! It's all about votes guys so don't forget to vote our team's clip – The Olympian; there's always an olympian in each of us!
Link to watch our clip – The Olympian
There are 4 ways to vote guys!!!
Don't forget to follow us on our instagram @dinosoarzz and our fb page @dinosoar.krss.official
lASTLY….
To you lovely people out there that have made our day by continuously voting and showing your support in your little most beautiful ways . . .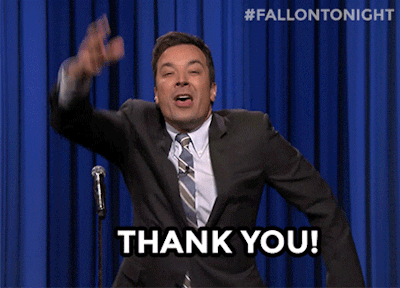 Billions of love 🙂 ,
Putri